Who we are
Soriamont Steamship Agencies Incorporated (SSAI), was established in 1963 as a division of Andres Soriano Corporation (ANSCOR). It catered to tramp vessels engaged in carrying lumber logs, copper concentrates and bulk cargoes from the Philippines to Japan and Korea. ​

In 1970, SSAI was appointed as general agents for Blue Funnel. Additional principals like New Zealand Unit Express (NZUE), Norsul Line, China Navigation Co. Ltd, Overseas Containers Ltd. (OCL), P&O Containers, Philippines Micronesia and Orient Line (PM&O), Asia Australia Express (AAE) and Australia Japan Container Line (AJCL) were also represented by SSAI throughout it's half a century history.

In 2000, SSAI was appointed as general cargo agents for P&O Nedlloyd. SSAI represented P&O Nedlloyd up to the time of integration with Maersk Sealand in 2006. ​​

SSAI acquired Pathway Customs Brokerage Inc. in 2004 aimed at providing importers and exporters the convenience of a one stop shop through its expanded logistics services. To compliment these services, in 2005 we launched our freight forwarding service.

Today, SSAI acts as general cargo agents for China Navigation Company PTE Ltd., under the brand name Swire Shipping . SSAI is also the port agent for Princess Cruises, Holland America Line, Seabourn, P&O Cruises, and Carnival UK.
We lead in global services utilizing innovative solutions and dedicate ourselves to costumer service excellence.
To operate and manage a profitable land, air and sea global transport service providing cost effective , quality solutions to clients-importers/exporters, and principals..
OUR LATEST NEWS
Posted by

admin

at 02 Jun, 2017
SSAI was the official port agent for the MS Golden Princess during her recent maiden call to the Port of Manila. She was carrying 2545 passangers and 1095 crews. Next port of call is Hongkong.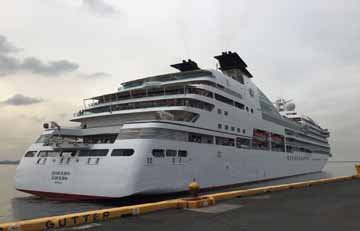 Posted by

admin

at 31 Jan, 2017
SSAI was the official port agent of MS Seabourn Sojourn during her recent visits to Hundred Islands, Port of Manila, Boracay, Coron and Puerto Princesa
Posted by

admin

at 04 Feb, 2017
SSAI was appointed as agents for JS Yugiri and JS Yudachi during the recent visit of the Japan Maritime Self Defense Forces in Manila.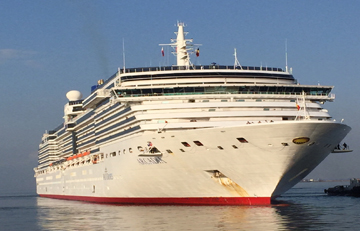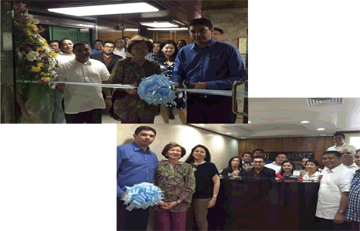 Posted by

admin

at 15 Apr, 2015
Soriamont Steamship Agencies, Inc. had a blessing of it's new office last March 11, 2015. The new office is located at the 4/F Don Jacinto Bldg, Salcedo Street, Legaspi Village, Makati City, Metro Manila. It included a thanksgiving mass celebrated by Fr. Benjie Redoble, followed by the ribbon cutting, blessing and lunch. It was a special event that marked Soriamont's more than 50yrs in the industry, and a forward look with wishes for many more successful years ahead!
OUR PRINCIPALS AND AFFILIATES